Charity

Costello's Ace is proud to partner with multiple charity organizations
---
This new Virtual platform offers a contact-free, convenient online platform that enables people to quickly and easily donate toys to thousands of disadvantaged children nationwide during this critically challenging time when traditional, in-person toy drives are exceedingly difficult.
Toy-for-Toy Matching Donation
Already a proud Toys for Tots sponsor, the partnership deepens DonateAToy.org's commitment by incorporating two elements that jump-start the program and, from there, incentivize widespread participation. To launch the seasonal event, DonateAToy.org has committed $100,000 worth of toys to Toys for Tots; to maintain momentum, the company will match every purchase and cash donation made through the platform with a toy of equal value through December 31, 2020.
"As the coronavirus pandemic has increased need to unprecedented levels, we are honored to further strengthen our partnership with DonateAToy.org to support the crucial Toys for Tots mission," said Anthony Lombardi, President, Fun Services. "With people reluctant to visit physical drop-off sites, this unique program empowers givers to brighten the holidays for less fortunate children across the country, right from their computer or mobile device."
Choose your favorite Costello's Ace to make a donation now!

---
Children's Miracle Network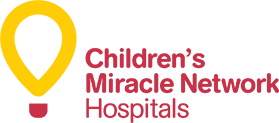 Children's Miracle Network Hospitals raise funds and awareness for 170 member hospitals that provide 32 million treatments each year to kids across the U.S. and Canada. Donations stay local to fund critical treatments and healthcare services, and support research and training, all to save and improve the lives of as many children as possible.
We support our local CMN Hospitals in a variety of ways:
Miracle Bucket Promotion
Round Up At The Register
In-Store Fundraising Events
And More!
---
Mondays At Racine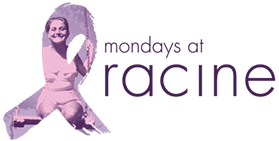 Founded in 2003 at the Racine Salon in Islip, NY, Mondays at Racine's primary mission is to reduce the physical, emotional and cosmetic side effects of chemotherapy and radiation by providing complimentary in-salon beauty and wellness services. Their mission is to encourage a self-empowering, mind-body approach to treatment, in concert with traditional medicine, to ensure wellness and vitality. By attending to the whole person and not just the disease, Mondays at Racine offers people suffering with cancer the opportunity to face the challenge of healing.