Aquaphalt Patch Material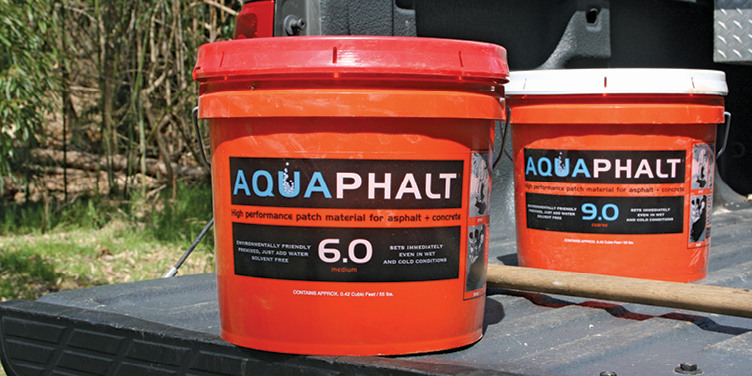 AQUAPHALT® High-Performance Patch Material
Aquaphalt® is the first pre-mixed, permanent repair material that is enduring, high-performing and 100% environmentally friendly. It's "green" binder reacts and hardens with just water! Aquaphalt® can be laid directly from its container, so no repeat repairs and no need for additional equipment or crews.
Benefits of Aquaphalt®:
Environmentally Safe, Non-Toxic
Weatherproof to work in the harshest of conditions
Easy to Use, just add water!
Permanent repairs with no need to refill
Immediately works
3 Easy Steps:
Remove all loose debris and sweep/blow clean for the area to be patched and pour Aquaphalt® in hole.
Soak material evenly with water. Just 1-Gal. of water per container is recommended.
Compact to create a smooth surface with hand-tamper or roller.