Hearth
Home is where the hearth is…
Historically, the hearth was the most central part of the home where a fire provided everything from heat for the home to a place to cook. Ultimately though, no matter the use of the fire at any time, it was always a place to gather. Times have changed and although a central hearth, or fire, is no longer needed for most daily necessities, two things will always remain true. The hearth provides warmth to the home and a place for family and friends to gather. An updated version of the saying could be "home is where the fireplace is".
Why a Fireplace?
A recent survey found that a nine out of ten new homebuyers were interested in having a fireplace in their home and, of those, seven said that this was a "must have" item. Across all age groups, regions and home types, the reasons for "why a fireplace" were remarkably similar and fell into four related, but distinct, categories.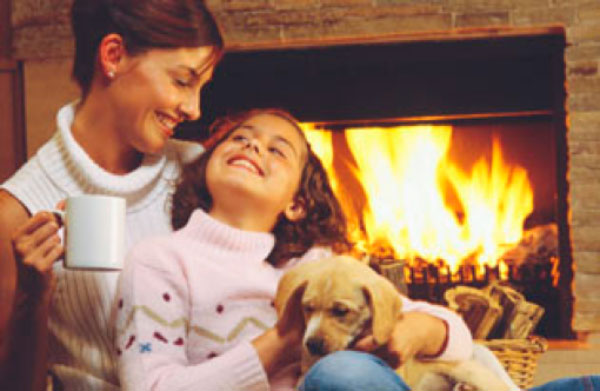 A fireplace adds warmth and comfort. For most of us, life outside the home has become overwhelming and stressful. A fireplace in the home helps create an inviting retreat to relax and unwind. The warmth of the fire fosters a sense of calm and helps to relax the mind and body
A fireplace is a focal point. It's hard to find the right balance of furniture and design for a space to feel welcoming. A fireplace can anchor a space and draw your eye inviting you in and enticing you to stay.
A fireplace is a place to gather. Whether you're playing board games, hosting a holiday get together or enjoying quiet time together, a fireplace can create a space where memories are made. For many, a fireplace elicits a sense of nostalgia and harkens back to previous memories made around a fire.
A fireplace adds to a home's value. It isn't common to think about the future sale of your home when you're buying it but, more often that not, it happens. Adding a fireplace to your home can increase the resale value when the time comes.
What is a fireplace?
Too often the term fireplace is used to describe any place/hearth appliance (outside the kitchen) where you can create, burn and sustain a fire. For the reasons listed as part of "why a fireplace", this is a reasonable definition. In actuality, there are three hearth appliance types; each specific to a different installation application. These appliance types are stoves, inserts and fireplaces. All appliance types are further characterized based upon the type of fuel that they burn. Primary fuel types are wood, gas (natural or propane (LP)) and pellet. Though not as prevalent as the other fuel types, electric hearth appliances are also available and gaining popularity.
Stoves
Stoves are free-standing appliances intended for installation in the space being heated. Stoves are available in may design styles, from modern/contemporary to traditional, and wood, gas and pellet options. Typically vented to the outside of the home though vent-free options do exist.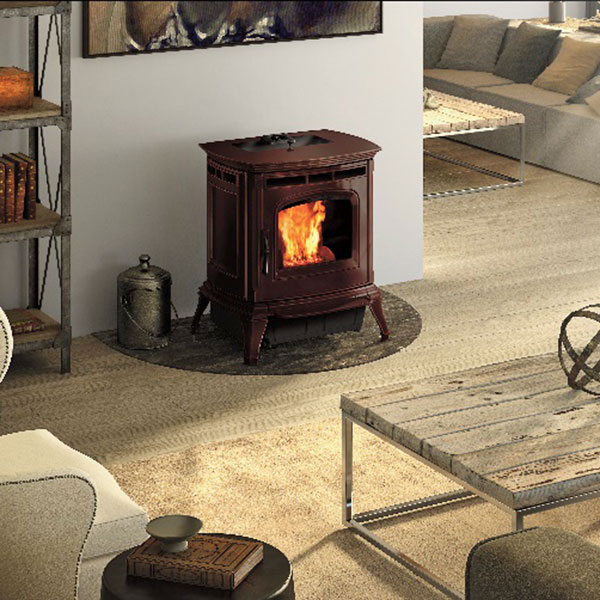 Inserts
Inserts are installed into existing fireplaces and vented up through the existing chimney to the outside. Typically inserts are installed as a way to combat the poor heating capabilities of a traditional fireplace. More often than not, gas or pellet inserts are installed in traditional wood fireplaces however, wood inserts are also a viable option.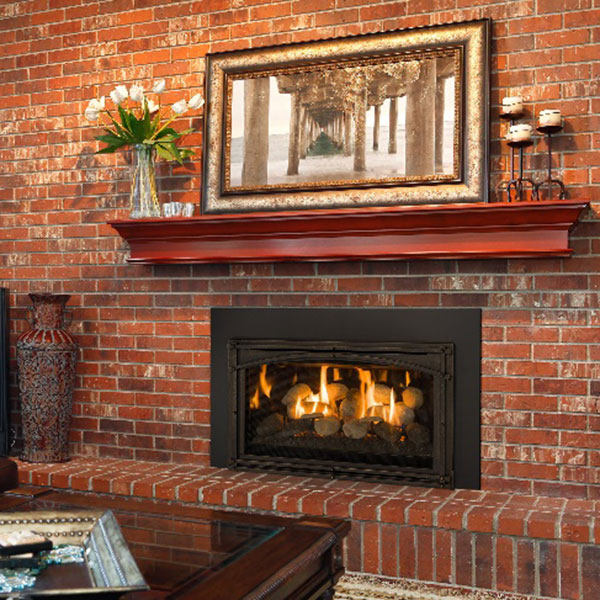 Fireplaces
Fireplaces are more than traditional brick facades and chimneys. Fireplace installations are the most involved of the three appliance types and require some amount of construction (framing and finishing). They can be built into an existing wall and. depending on the fuel type (gas or wood), they can be installed in a full or partial chase on the outside of the house. (The front of the fireplace would be flush with the interior wall.) They can also be built inside the room. (The interior wall would be at the rear of the fireplace.)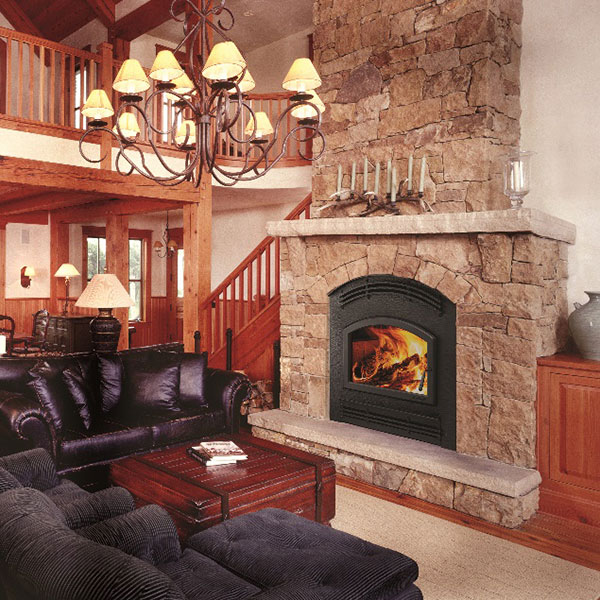 Why buy a fireplace from Costello's?
Simply put… because you deserve the best! Your go to "helpful place" since 1973, Costello's Ace Hardware is constantly looking for ways to meet and exceed our customer needs and expectations. We've partnered with some of the best names in the hearth / fireplace industry and ready to help you find the best hearth appliance to suit your needs, lifestyle and installation.
For a complete list of the hearth appliance manufacturers that we offer, as well as where you can find one of our showrooms, please click here.
The biggest names in the hearth/fireplace industry are available from Costello's Ace Hardware, a name that you've known and trusted since 1973.

Showrooms are conveniently located at these Costello's Ace Hardware locations
Costello's Ace Hardware
1345 US Route 1
North Brunswick, NJ 08902
908-356-6800
Ace Hardware & Hearth
7936 Crain Hwy South
Glen Burnie, MD 21061
410-969-5050
Ace Home & Leisure
89 Central Ave West
Edgewater, MD 21037
410-956-6811
Ace Hardware & Hearth
4167 Mountain Road
Pasadena, MD 21122
410-437-4300
Courtland Hearth & Hardware
6 N. Bond Street
Bel Air, MD 21014
410-838-5161
Courtland Hearth & Hardware
2729 Fallston Road
Fallston, MD 21047
410-692-2225
Courtland Hearth & Hardware
2207 Commerce Road
Forest Hill, MD 21050
410-420-7914
Visit CostellosHearthAndSpa.com