Hot Tubs
Bubbles make everything better…
Since ancient times hydrotherapy has been used to treat a multitude of ailments. It was believed that water had the power to heal everything from physical pain to mental anguish to promote general well-being. Therapy methods may have changed since the advent of hydrotherapy as it is no longer just the act of soaking that gives us relief but rather the inclusion of massage as part of the process. This creates the bubbles that we all recognize, and bubbles make everything better.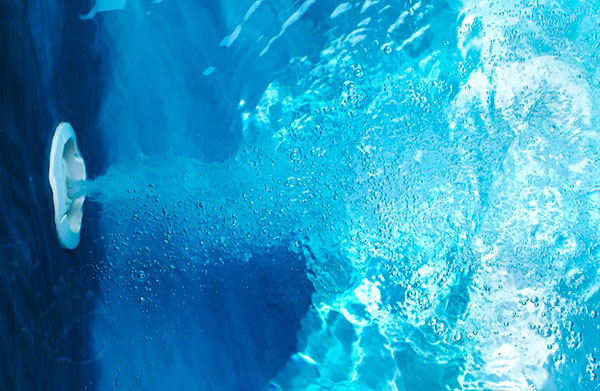 What is hydrotherapy as it relates to hot tubs?
In basic terms, hydrotherapy is the use of water to relieve discomfort and promote well-being. Hot tubs use specialized jets to focus attention on various areas of the body to direct a healing massage directly to the neck, shoulders, back, legs and feet. This combination of soaking in hot water while receiving hydromassage therapy is the essence of all hot tubs.
Why own a hot tub?
The reasons why will vary based upon each person and their lifestyle. However, as today's hot tubs are more dependable, and durable, that previous generations you may find yourself taking advantage of different benefits over your years of ownership. In most cases there are three core reasons. We call them the three R's of hot tub ownership. Relax. Rejuvenate. Reconnect,
Relax
A hot tub reduces stress. In addition to the numerous physical benefits, hydrotherapy/hydromassage allows you to slow down and relax. This allows the mind "detoxify" and promotes a sense of tranquility.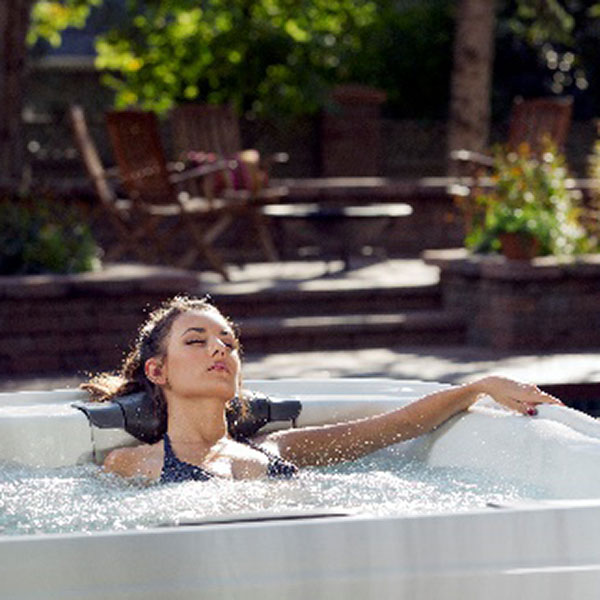 Rejuvenate
A hot tub promotes an active lifestyle. Many active adults find that by incorporating a hydrotherapy/hydromassage therapy session, as part of their post-workout routine, they are able to maintain a healthy, active lifestyle.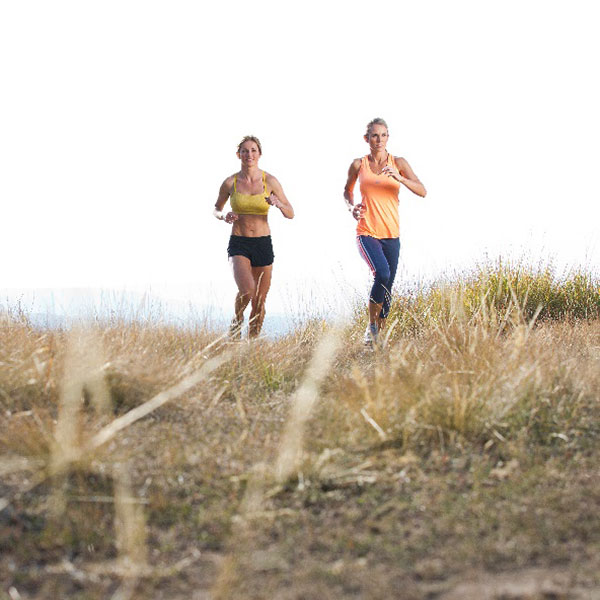 Reconnect
A hot tub promotes togetherness. Hot tubs are meant to be enjoyed by more than one person. Take time to unplug from all external distractions and reconnect with your partner. Or, spend a fun evening with friends creating memories.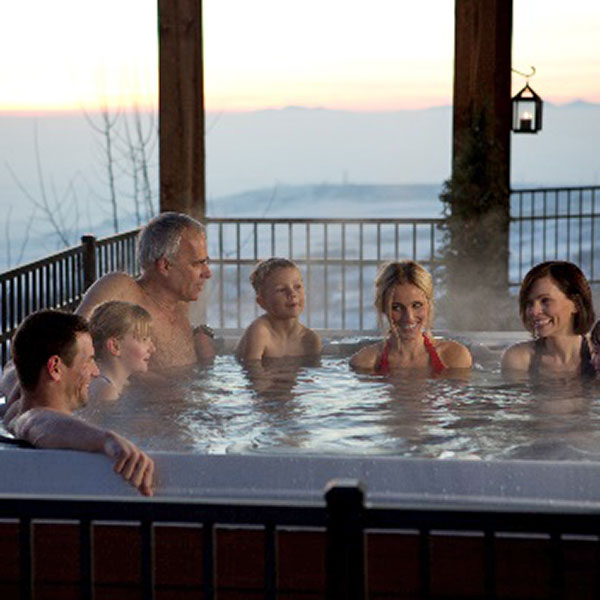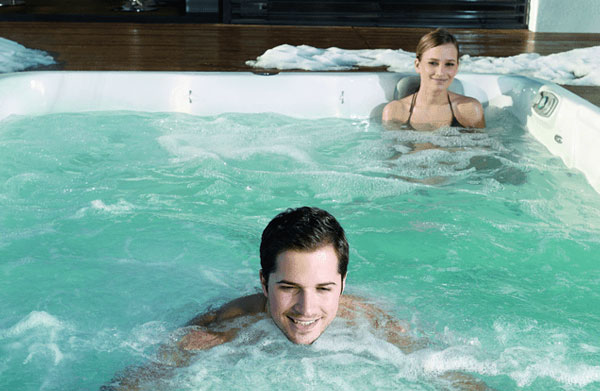 Swim Spas
Sometimes you need, or want, more than a hot tub can offer. For those times, when you want to be able to exercise, swim or enjoy a hydrotherapy/hydromassage session but don't have the room, or the budget, for both a pool and a hot tub a swim spa may be a better option. It's the best of both in one convenient package.
Why buy a hot tub, or swim spa, from Costello's?
Simply put… because you deserve the best! Your go to "helpful place" since 1973, Costello's Ace Hardware is constantly looking for ways to meet and exceed our customer needs and expectations. We've partnered with some of the best names in the hot tub/swim spa industry and ready to help you find the best model to suit your needs, lifestyle and installation.
For a complete list of the hot tub/swim spa manufacturers that we offer, as well as where you can find one of our showrooms, please click here.
The biggest names in the hot tub/swim spa industry are available from Costello's Ace Hardware, a name that you've known and trusted since 1973.

Showrooms are conveniently located at these Costello's Ace Hardware locations
(Note: Not all brands available at all locations.)
Costello's Long Island Hot Tub Warehouse
2950 Veterans Memorial Hwy
Bohemia, NY 11716
Call Ken @ 410-320-2974
Costello's Ace Hardware
3965 Long Beach Road
Island Park, NY 11558
516-431-2500
Costello's Ace Hardware
2667 Merrick Road
Bellmore, NY 11710
516-221-0010
Costello's Ace Hardware
261 Comly Road
Lincoln Park, NJ 07035
973-832-7599
Costello's Ace Hardware
1345 US Route 1
North Brunswick, NJ 08902
908-356-6800
Ace Hardware & Hearth
7936 Crain Hwy South
Glen Burnie, MD 21061
410-969-5050
Ace Home & Leisure
89 Central Ave West
Edgewater, MD 21037
410-956-6811
Ace Hardware & Hearth
4167 Mountain Road
Pasadena, MD 21122
410-437-4300
Courtland Hearth & Hardware
2207 Commerce Road
Forest Hill, MD 21050
410-420-7914
Visit CostellosHearthAndSpa.com