Employee Rewards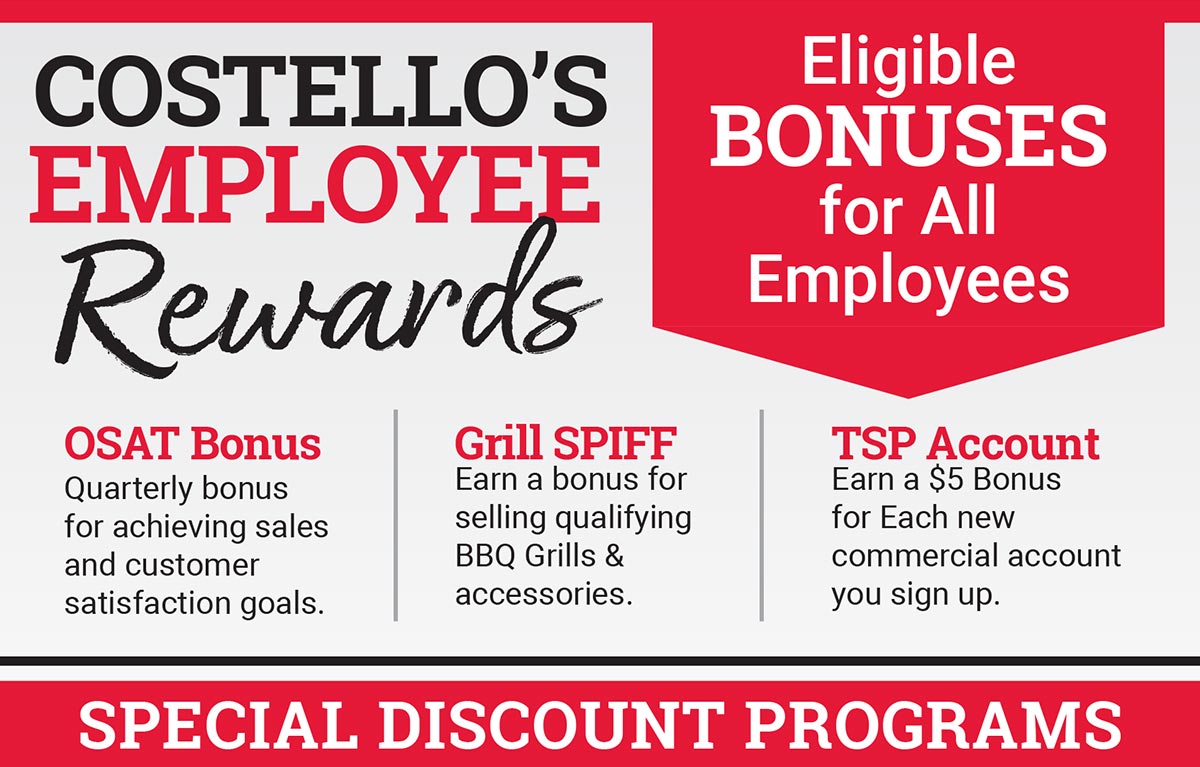 Perk Spot
acehardware.perkspot.com
Ace Hardware retail and corporate employee discount program. Gain access to special deals on hundreds of popular brands!
Plum Benefits
www.plumbenefits.com
Code: COSH631
Sign up to receive exclusive discounts, special offers and access to preferred seating and tickets to top attractions, theme parks, shows, sporting events, movie tickets, hotels, vehicle rentals and much more.
Events include Broadway shows, Universal Studios, Walt Disney Resorts, Cirque du Soleil, Professional Sporting events and more.
Traeger Employee Purchase Program
traegergrills.com
Earn VIP deals unavailable to anyone else on Traeger products, including up to 40% off MSRP, 35% off accessories, up to 5 bags of pellets for $7 each and free shipping on all orders!
Simply find the product you want, then contact your Traeger sales rep for your VIP code when you are ready to make the purchase.
Your Mid-Atlantic Traeger Team: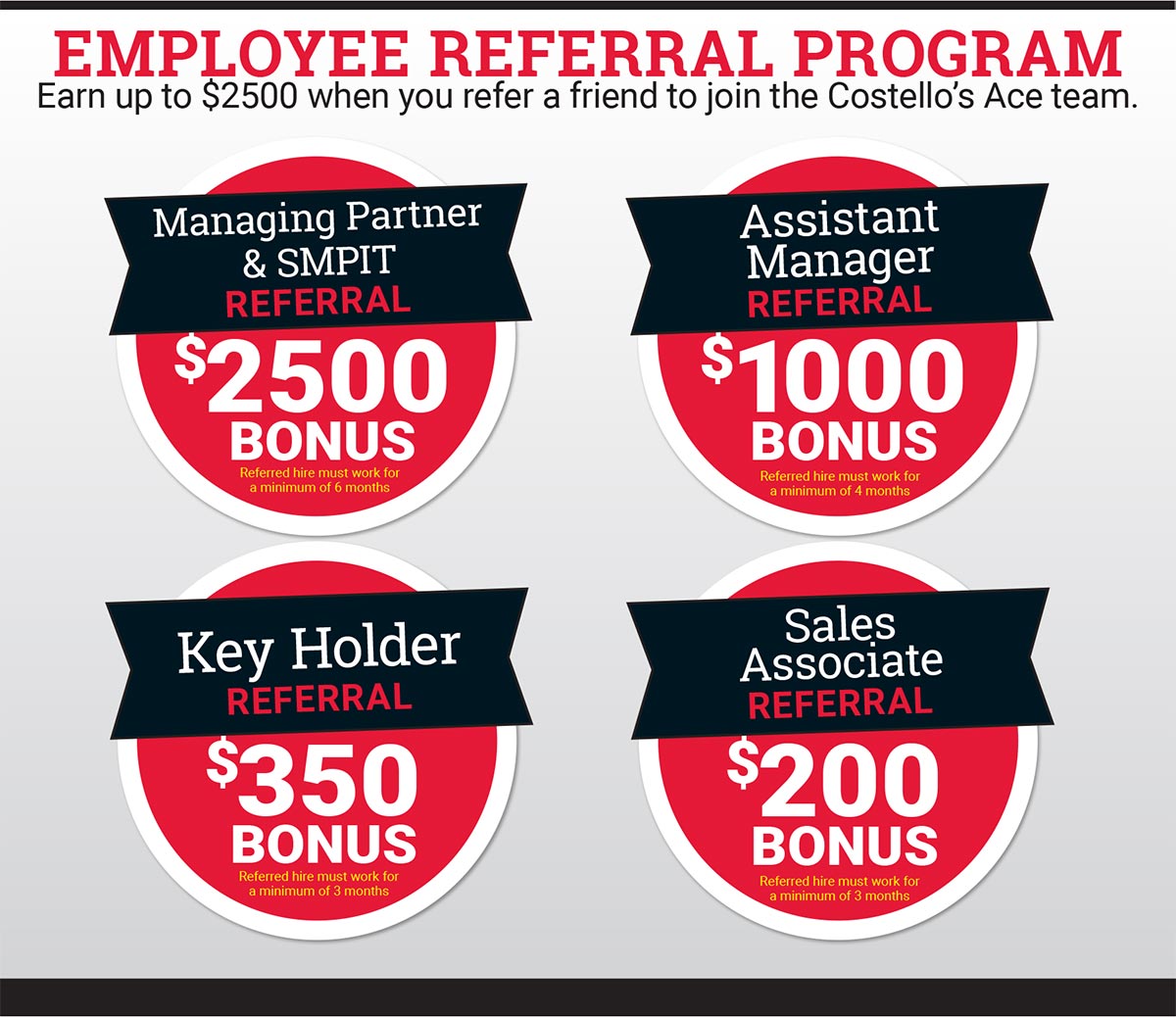 Back To Careers Page