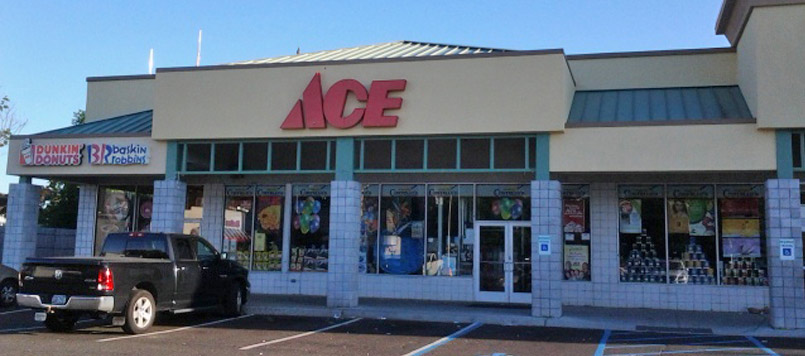 Costello's Ace Hardware of East Islip
15 West Main St. #C
East Islip, NY 11730
Fax: 631-650-6915
Managing Partner:
Mark Dreyer
Directions
AceHardware.com

STORE HOURS
| | |
| --- | --- |
| Sunday | 8:00am - 6:00pm |
| Monday | 8:00am - 9:00pm |
| Tuesday | 8:00am - 9:00pm |
| Wednesday | 8:00am - 9:00pm |
| Thursday | 8:00am - 9:00pm |
| Friday | 8:00am - 9:00pm |
| Saturday | 8:00am - 9:00pm |
---

What Our Customers Are Saying
I was there to get a new battery and key for my car. They couldn't get to the battery bc screws were too rusty. So I told them not to worry and just make a new key. As it happens, they didn't have that in stock and would require to order one which would change my traveling plans. The manager and his staff were so friendly and helpful I was so gladly surprised to see how they were to willing to help me even if they couldn't. As opposed to other places where they say we don't have it or we can't and that is the end of the story. It really was a pleasure to walk into this ACE store in East Islip NY.
I went to Ace hardware store on Memorial Day to purchase some items to cook with. I pay for item left the store. After I left store, I went to bagels store. that when I notice $60 was gone. I was so disgusted i left the store. I went home. After talking to my wife, I decided to go back to Ace hardware store. when i got back i spoke to a salesperson name Helene. She's told me her manager Vinny had found it, and he put up in back room. I just wanted to say thanks.
I was at Costello's Ace Hardware of East Islip back in November. I was in search of a couple of items, unsure of which brand and model to go with. The young gentleman who assisted me, (Nick), was friendly, patient, super helpful, and more than willing to take the time assisting me. So often nowadays customer service is either non-existent or then leaves much to be desired. This experience was a breath of fresh air! I hope the store owner and manager(s) are aware of the gem they have in Nick; he is a true asset to the store.
Ive never had a bad experience at this store. Everyone is always so helpful, but one worker stands out. Joan is the kindest, most helpful, and most personable employee at this store. She always knows the answers to all of my questions and makes my experience quick, easy, and enjoyable. I highly recommend talking to Joan next time you're here, she deserves a huge raise! In fact, make her the CEO of the company!
Definitely "the home of the helpful hardware folks". On more than one occasion I was about to leave empty handed but before I could walk out one of the crew will ask "did you not find what you were looking for" and after I tell them what I was looking for we go back and they find it. I think each time I left with a smile on my face.