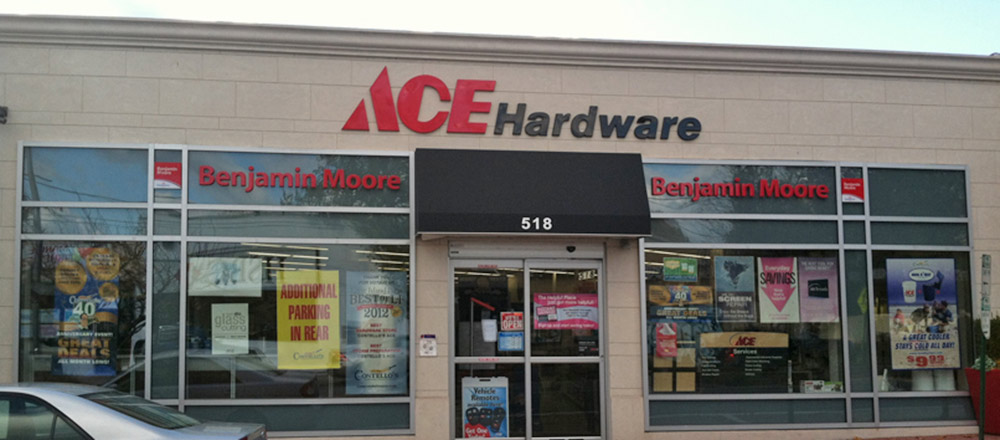 Costello's Ace Hardware of Great Neck
518 Middle Neck Rd
Great Neck, NY 11023
Fax: 516-277-2551
Managing Partner:
Eleanor Eskenazi
Directions
AceHardware.com

STORE HOURS
| | |
| --- | --- |
| Sunday | 8:00am - 6:00pm |
| Monday | 8:00am - 8:00pm |
| Tuesday | 8:00am - 8:00pm |
| Wednesday | 8:00am - 8:00pm |
| Thursday | 8:00am - 8:00pm |
| Friday | 8:00am - 8:00pm |
| Saturday | 8:00am - 8:00pm |
---

What Our Customers Are Saying
I went to the car dealer for new electronic keys for two of my cars. Dealer wanted $200. for each new key plus another $200. each to program it. That's $400. for one key. Costello's did both of my cars for around $165. EACH instead of $400. each. that the dealer was charging. Dealer is stupid to charge so much. I won't go to that dealer to buy another new car after seeing that. Dealers are too GREEDY!!!
Fred help me find material that I need the moment I stepped in the store, friendly and professional service, great parking in the back of the store. Store employees are super helpful , great customer service. Highly recommend
I've been going to the Ace Hardware in Great Neck for number of years. Since the employee Zachary Stark has been there service has been impeccable.. I remember I used to go to the store and I would be getting no help because there was nobody on the floor. Now that Zachary has been there for a number of years I go there quite often to purchase hardware and hes always there with a smile, courteous, always willing to help. He is an asset to that store and would be an asset to the company.
I always use Benjamin Moore paint so I've been to a handful of local stores that sell it. This place has the best customer service in my opinion :) They had everything I needed and it feels great to support local business. Tommy is so helpful and friendly! Will definitely we back!!