Lunching with Leaders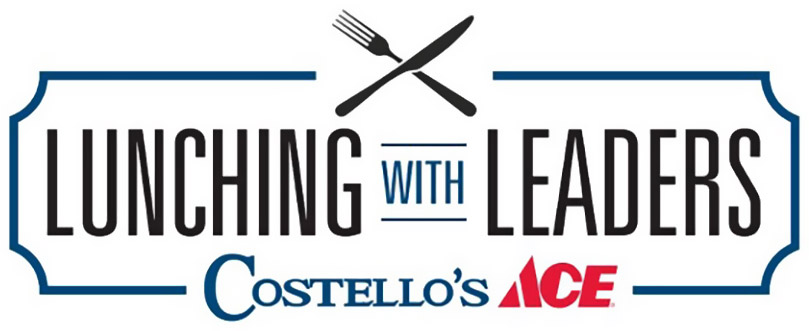 Past Special Guests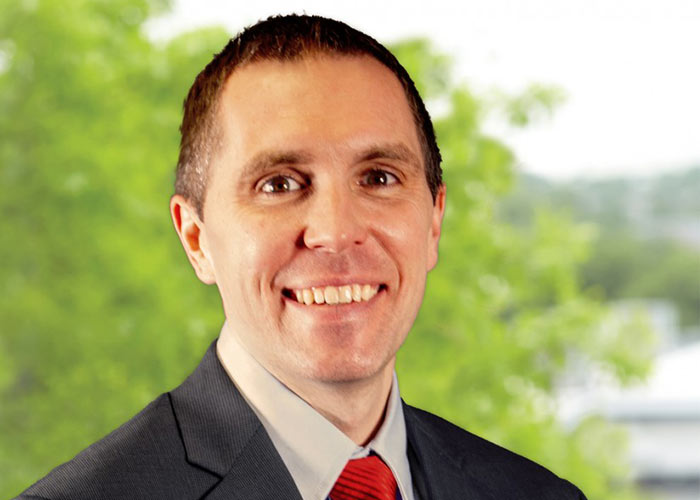 February 9, 2022
Andy Enright
Vice President, Retail Development and Strategy, Ace Hardware Corporation
Andy Enright is Vice President, Retail Development and Strategy at Ace Hardware Corporation. In this role, Enright leads the majority of Ace's retail model initiatives including Retail Training, Operations Development, Store Systems, Professional Retail Services and the next iteration of Ace's retail growth strategy.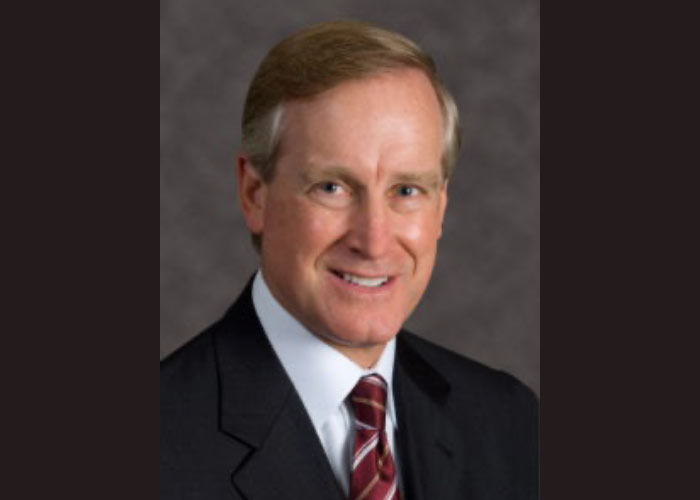 January 28, 2022
Kim Kelley
Executive Chairman of the Board – Hampton Products
Kim Kelley is Hampton's Executive Chairman of the Board of Directors. His leadership helped grow Hampton from a padlock company to manufacturing a complete line of innovative security hardware products such as Benjilock seen on Shark Tank. He champions operational excellence with a strong cultural and business foundation that drives meaningful business and organizational growth.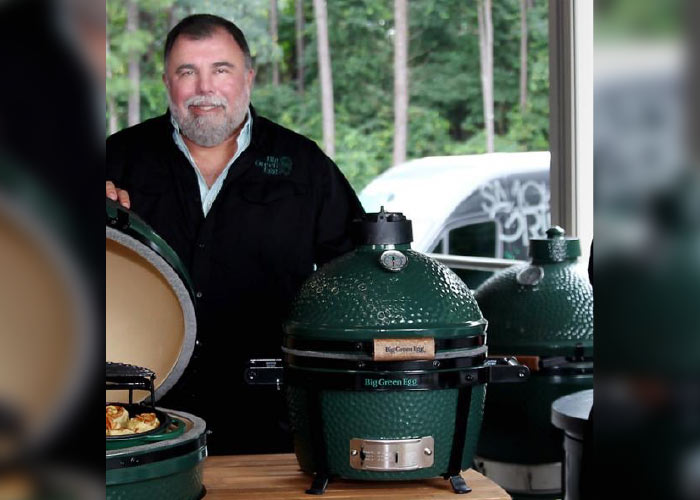 January 14, 2022
Ardy Arani
C.E.O./Managing Director – Big Green Egg Inc.
Ardy assumed the CEO role in 2010 when the company realized it was necessary to begin planning for future needs and the growth of the company both domestically and internationally. Ardy understands how to grow a brand and bring value to stakeholders. Under his leadership, The Big Green Egg Company is now the dominant brand in the ceramic cooker market.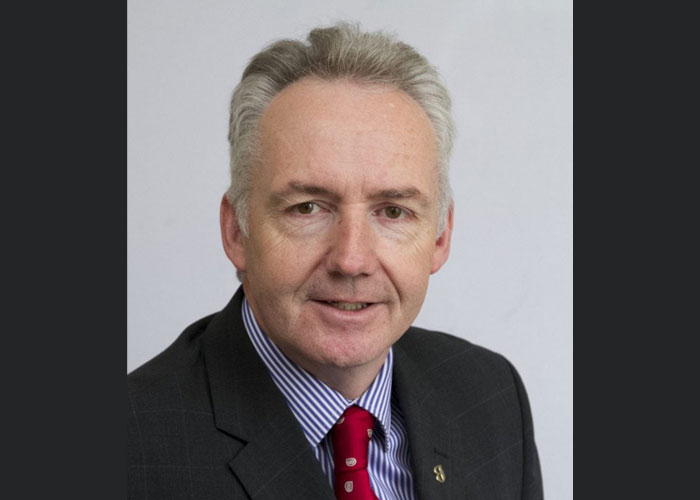 December 3, 2021
Jim Copeland
Head of Member Relations, Hardware Association Ireland
Jim is the Head of Member Relations for Hardware Association Ireland and Editor & Advertising Manager for The Hardware Journal. Jim is a people person with a vocation and desire to help companies in the Hardware, DIY, and Building Material sector thrive in our recovering economic environment. He has a passion for his work and is always eager to connect with like minded retailers and suppliers.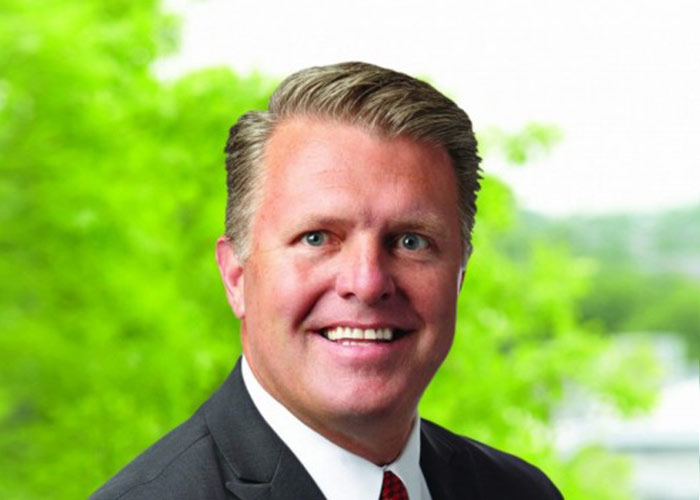 November 12, 2021
Kane Calamari
Senior Vice President, Chief Human Resources Officer, Ace Hardware Corporation
Kane is also President of the Ace Hardware Foundation and a member of the Children's Miracle Network Hospitals Board of Governors. The Ace Foundation provides support and philanthropic opportunities to its consumers, retail store owners, vendors and team members to give back to local communities through fundraising efforts for Children's Miracle Network Hospitals and American Red Cross Disaster Relief.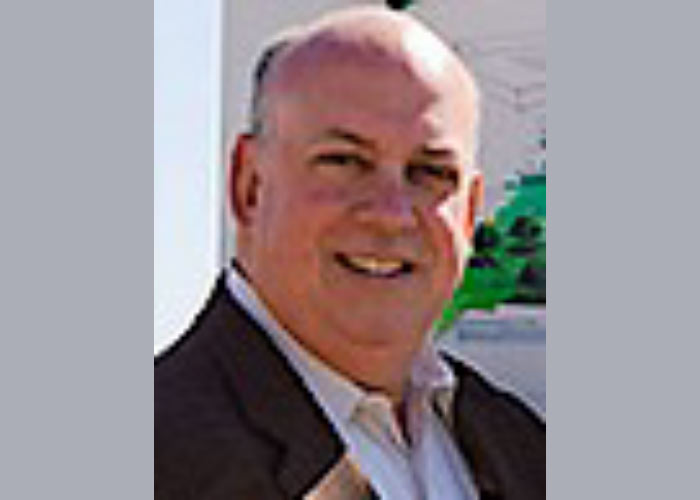 October 29, 2021
Loren Plotkin
CEO and Chairman of the Board – M‑D Building Products
Loren Plotkin is the company's CEO and Chairperson of the Board. M-D is a family-owned company founded in 1920 who develops, manufactures and markets residential and commercial weatherization, flooring and caulking.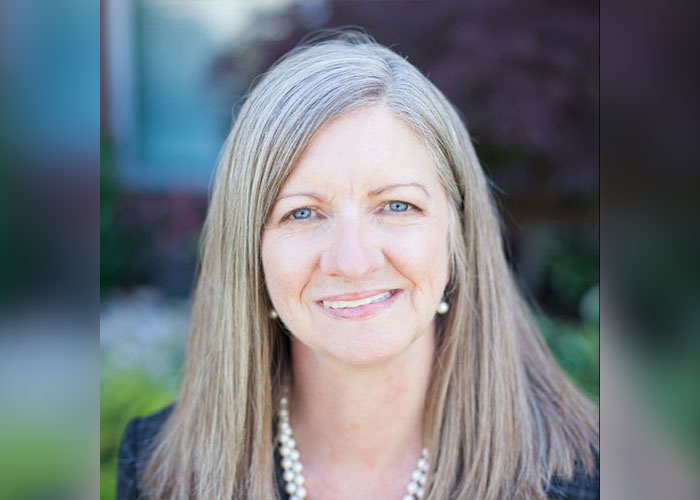 October 15, 2021
Teri Nestel
President and CEO – Children's Miracle Network
Teri is 30-year leader in children's charity and is the organization's first female President and CEO. Teri stepped into the President and CEO role during a challenging time. She has led the organization through the sudden loss of past president and CEO, obstacles of a global COVID-19 pandemic, and an economic downturn with movements for social change.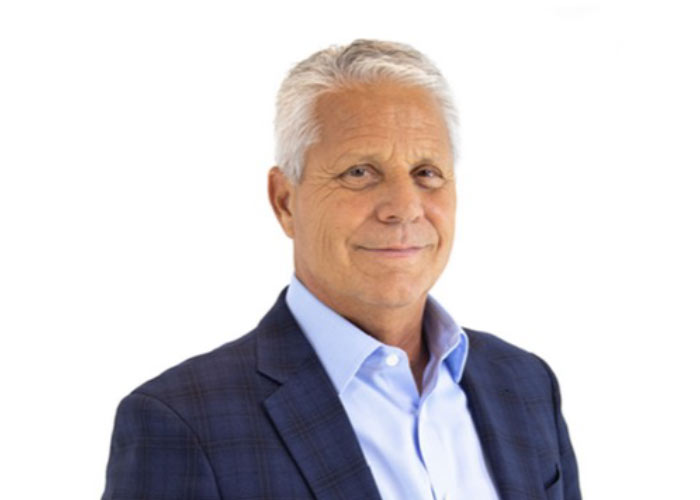 Sep 17, 2021
Mike Clancy
CEO of Chervon North America the Producer and Marketer of EGO, Skil and Flex
Fueled by his 40+ years in the Home Improvement market, Mike led Chervon through exponential growth since joining the Chevron team in 2018. His leadership is the result of a proven formula for success, "relentlessly focusing on the consumer's desire and rethinking the possible."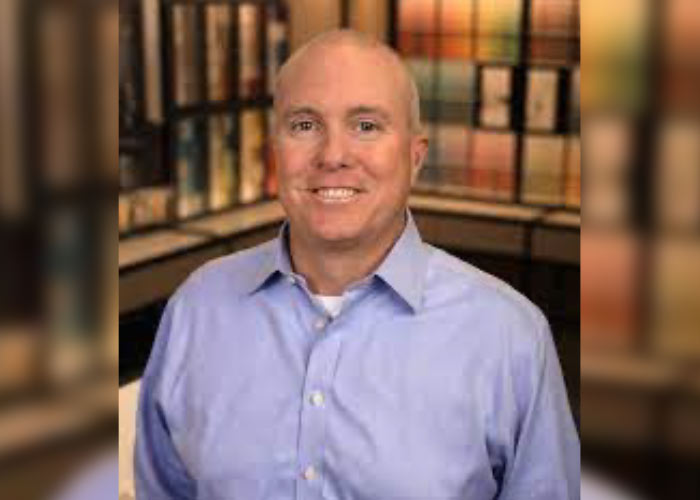 Sep 03, 2021
Dan Calkins
Chairman and C.E.O. – Benjamin Moore and company
Dan began his career in 1987 with Benjamin Moore & Co. He has held a series of leadership positions that brought significant sales increases to the company. Before becoming chairman, Calkins served as President of Global Sales where he influenced growth and the ambitious strategy for expanding distribution through the independent channel. Benjamin Moore is now owned by Berkshire Hathaway.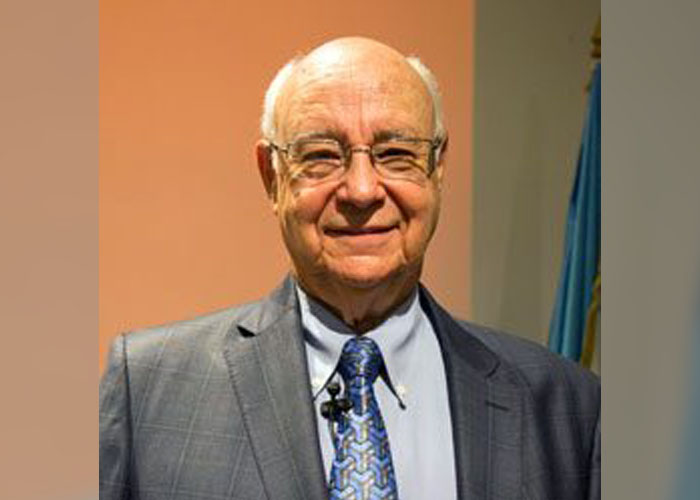 August 20, 2021
Mario Nathusius
Founder and Chairman of the Board for Cemaco and Nathusius
Mario manages a family of businesses in Guatemala. The businesses include Retail, Wholesale, Manufacturing, Solar, Online sales, and Real Estate. One of the first Ace International Retailers, former Board Member Ace U.S. and current Director of Ace International. Mario also was the co-founder and vice president of the Guatemala Stock Exchange.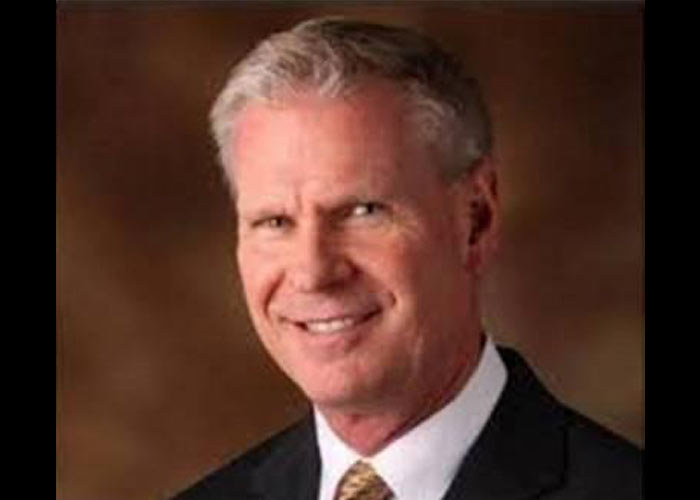 August 06, 2021
Ken Goodgame
Senior Vice President of Merchandising and Marketing Costello's Ace Hardware
Ken Goodgame is the Senior VP of Merchandising at Costello's Ace Hardware Corp. In his 35 years of hardware experience, Goodgame has held leadership roles both in retailing and manufacturing in high profile companies like Home Depot. He has been the President of Rubbermaid Cleaning, President Bernzomatic Torches, and the VP of Merchandising at both Ace Hardware and True Value.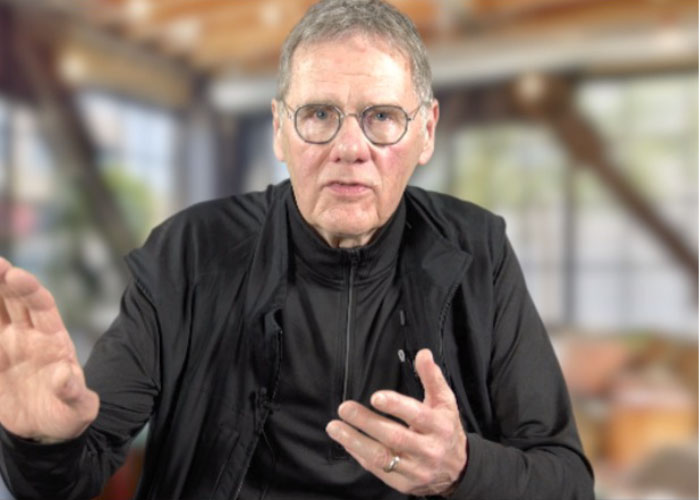 July 23, 2021
Bob Johansen
Author of 10 books on identifying leaders
Bob knows a visionary leader when he sees one. They're bold and prophetic and at the same time pragmatic. They don't just promote change - they drive it. He helps identify the Leadership needs of the future. Bob has conducted workshops with Disney, Johnson and Johnson, Walmart as well as at many Universities.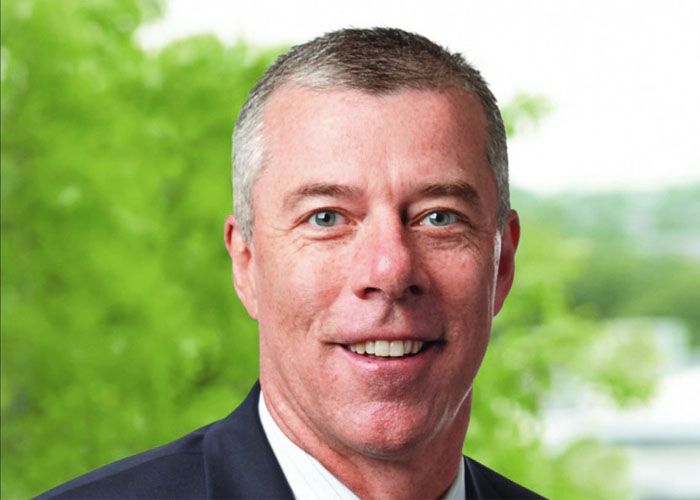 July 9, 2021
John Surane
Executive VP and Chief Merchandising and Sales Officer
Since joining Ace Hardware in March 2009, John has made significant contributions towards enriching Ace's selection of high quality, locally relevant and differentiated products. John oversaw Ace's acquisition of The Emery-Waterhouse Company in February 2014. Prior to joining Ace, John was president of Skil Power Tools, a division of Bosch Tools and also worked at Home Depot in a variety of merchandising leadership roles.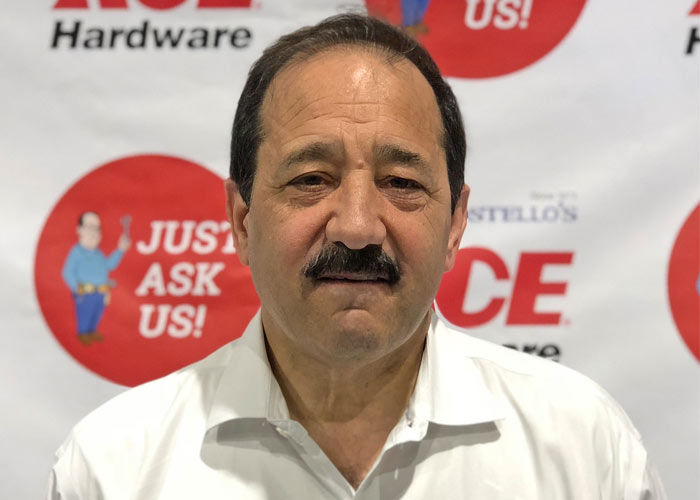 June 25, 2021
Rocky Vitale
Senior VP Costello's Ace Hardware
Rocky oversees all faucets store operations, facilities, LP/safety, merchandising, warehousing, distribution, and project management for the Costello's 40+ stores. Rocky is an expert operations, financial controls, and payroll, but knows how to deliver the right message with a kind and servant heart. Rocky is a rare breed of "Business & People Servitude".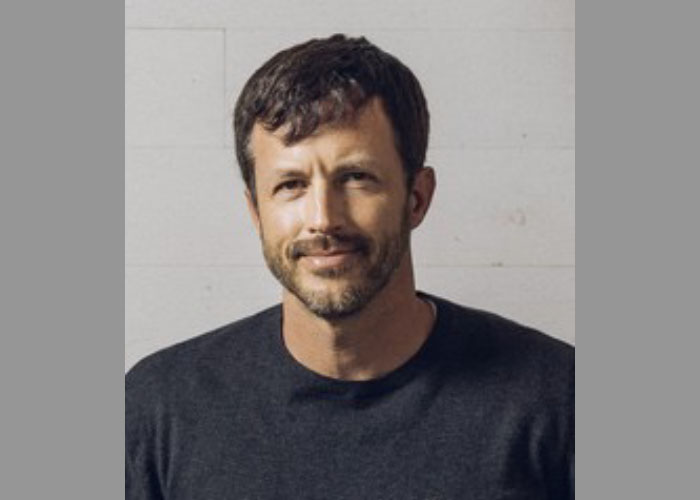 June 11, 2021
Jeremy Andrus
President and CEO of Traeger Grills
Jeremy is a growth entrepreneur. He is the President & CEO of Traeger Grills, the wood pellet grill brand that he transformed from a small, regional business into a multi-hundred-million-dollar brand. This is his second successful growth story. He joined start-up Skullcandy in 2005 with 4 employees and less than $1m in sales. Under his leadership, Skullcandy disrupted the headphone and wearable electronic space, growing into a $300m public company.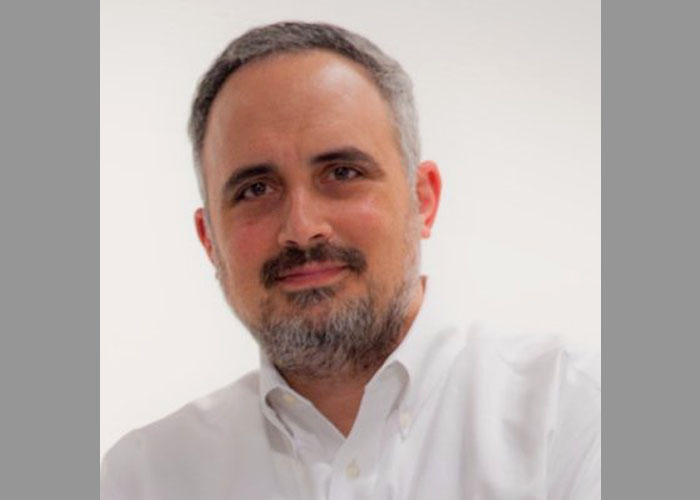 May 28, 2021
Dan Keckan
CEO - Cinecraft Productions
Dan is CEO of Cinecraft Productions an award-winning custom learning company in Cleveland, Ohio and author of the "7 Better Learning Principles" book. He leads a team of amazing designers, developers and video producers that help organizations create authentic, relevant, and effective learning.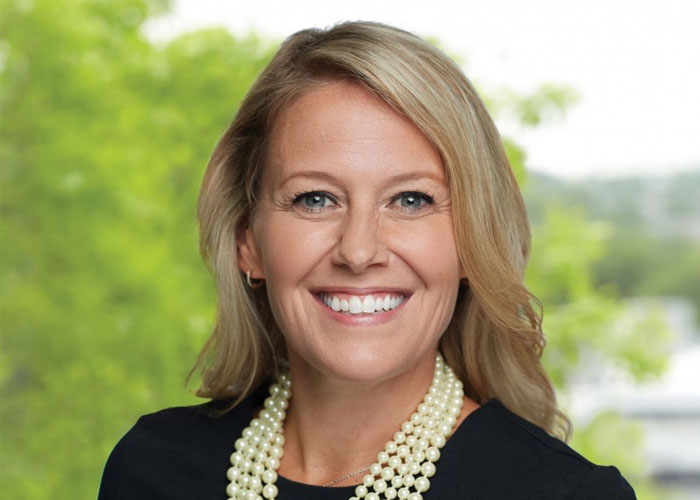 May 14, 2021
Kim Lefko
VP and Chief Marketing Officer – Ace Hardware Corporation
Kim leads the brand's global marketing and advertising efforts and digital initiatives. Previously she served as Chief Marketing Officer at Weber Grills, and held executive leadership roles at Radio Flyer, Rubbermaid, Graco and Black & Decker. Along with her team, she is responsible for developing innovative strategies that further Ace Hardware's brand promise and positioning Ace as the most convenient and helpful hardware stores on the planet.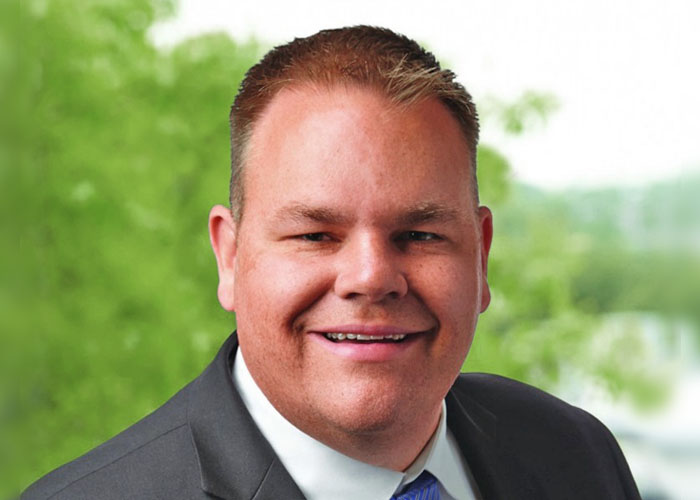 April 30, 2021
Brian Wiborg
Senior VP of Merchandising for Ace Hardware Corporation
Brian is the Vice President of Merchandising for Ace Hardware Corporation. He is responsible for driving relevant differentiation and profitable growth for Ace retailers. Brian also serves as a board member for Habitat for Humanity in Chicago.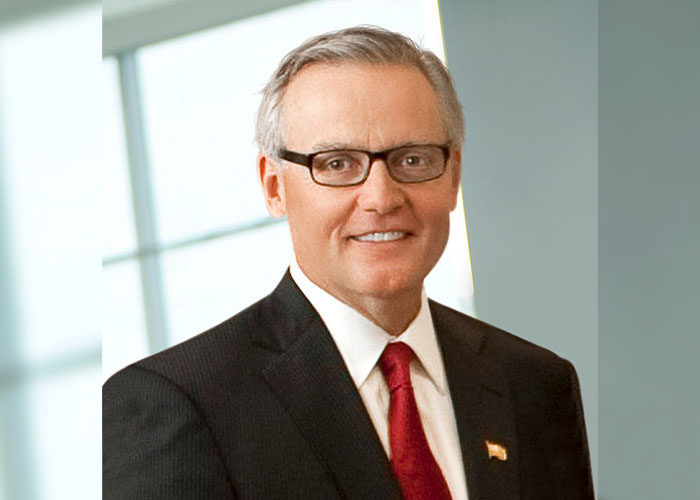 April 16, 2021
Ray Griffith
Past CEO of Ace Hardware Corporation and President and CEO of Follet Corporation
Ray joined Ace in 1994 and was named President and CEO in April 2005. During his tenure, he boosted Ace's international presence and made significant progress in the company's core business strategy, bringing renewed focus to Ace Hardware's new store expansion. After stepping down as CEO became the Director of Leggett & Platt, a NYSE corporation. He is the currently Chairman of the Board of Directors for Ace International holdings. Ray advocates "building your own Brand".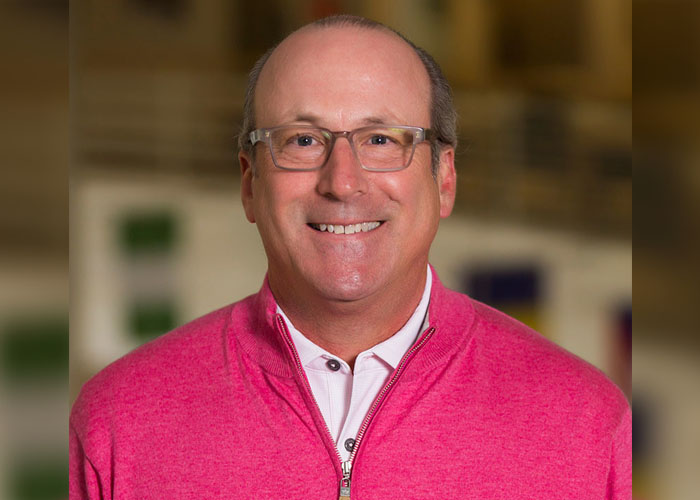 March 19, 2021
Doug Cahill
Chairman, CEO and President of the Hillman Group
Doug Cahill currently serves as Chairman, CEO & President of The Hillman Group, a position he has held since September 2019. Doug understands leadership no matter the industry. He brings 25 years of experience to growing Consumer-focused and Industrial companies.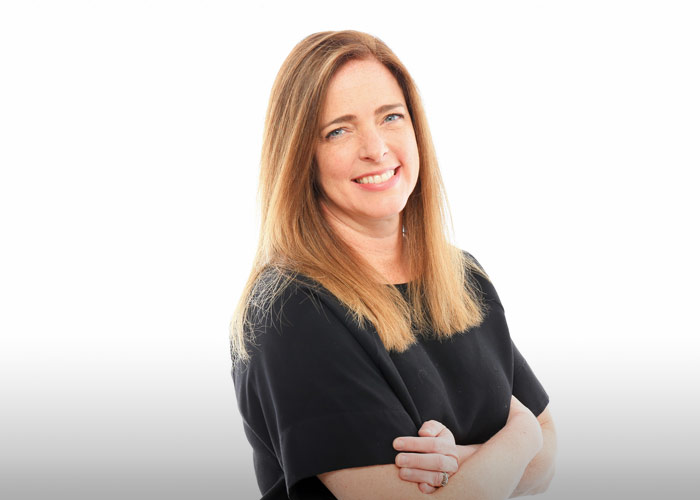 March 19, 2021
Francesca Schuler
CEO – In-Shape Health Clubs
Francesca is known throughout the fitness world for her inspiring, people-first approach to leadership and ability to drive growth and cultural transformation. She's dedicated to creating diverse workplaces and promoting from within. This laser focus on diversity in leadership creates a motivating environment for members to meet their fitness goals as well as team members to meet their career goals.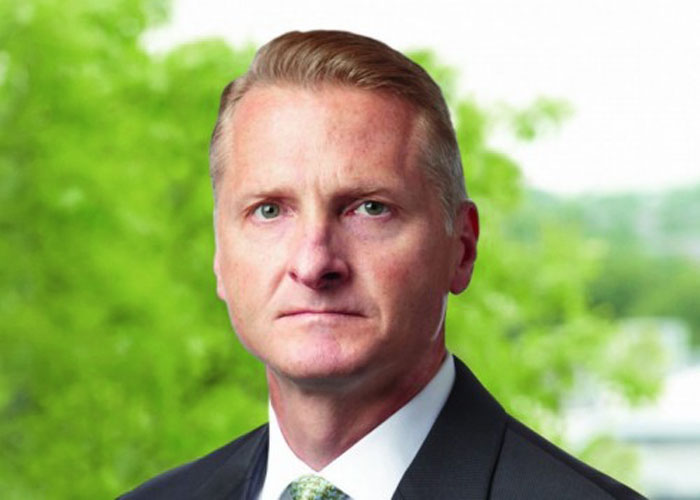 March 4, 2021
John Venhuizen
President and CEO of Ace Hardware
John is the President and CEO of Ace Hardware Corporation the largest retailer-owned hardware cooperative and hardline distributor in the world with over 5,380 stores in all 50 states and over 68 countries. John is fanatical about driving profits for the retailers and has guided the membership to repeatedly winning the J.D. Powers Award for Customer Satisfaction. Ace was listed in the top 4 percent of franchises by Entrepreneur Magazine and was also named one of America's Best Employers & America's Most Admired Companies by Forbes.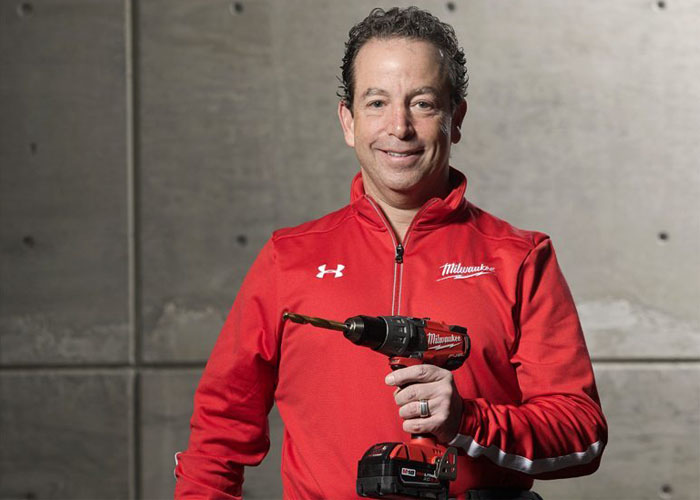 February 19, 2021
Steve Richman
Group President of Milwaukee Tool
Steve's innovative and strong leadership has been proven as the president of Milwaukee Tool. Previously he was the was president Skil and Bosch Power Tools and the Werner Co. His focus is on "the relentless focus of the user; it's about the combination of recruiting, retaining the best people and having the right culture".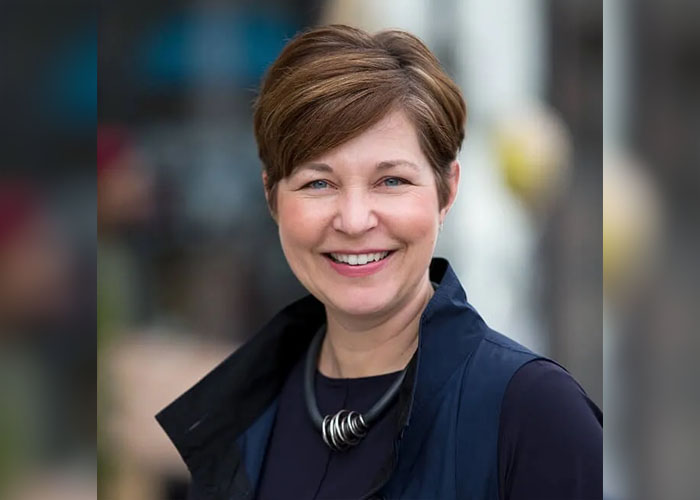 February 5, 2021
Gina Schaefer
Chief Executive Officer and founder of a large group of Ace stores in Maryland, D.C., and Virginia
Gina is the CEO of 11 Ace Hardware stores located in the greater Washington, DC area. She draws her inspiration from fellow entrepreneurs who strive to be creative, think differently and help make a difference. Her motto is "we give second chances". The result is helping people — whether that means selling them a wrench to fix the toilet or find a job so they can get off welfare or drugs.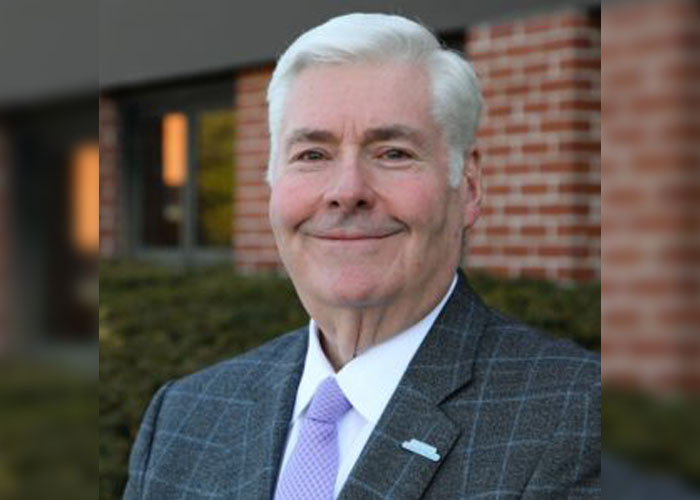 January 22, 2021
Rich Margulis
CEO of Long Island Community Hospital
Rich started his hospital career as an x-ray technician and worked his way up to become the CEO of Brookhaven Hospital. He demonstrates care and compassion for his 2,500 employees by showing constant gratitude. Under his leadership, the Long Island Community Hospital launched a $60 million capital campaign to build the new Knapp Cardiac Care Center, providing advanced cardiac diagnosis, treatment and recovery capabilities.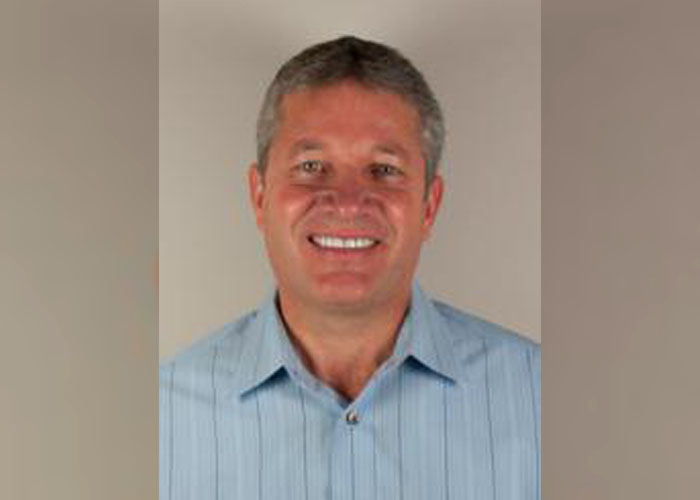 January 8, 2021
Jerry Pasley
COO of Bullfrog Spas
Jerry joined Bullfrog in 2011 as CEO with 25 years of industry experience, including a 19 year career under the brand of Jacuzzi Hot Tubs and Sundance Spas, where he managed through 2 buyouts. His primary focus has been on sales and marketing with a significant emphasis on achieving key financial metrics.
December 18, 2020
Tom Glenn
President of Elder's Ace Hardware. Past Chairman of the Board for Ace Hardware Corporation
Tom has a passion for the Hardware business his father started and has grown it to 20 locations with nearly 500 employees in the Chattanooga region. Tom is a CPA, former Chairman of the Board for Ace Hardware Corporation and volunteers in his community. He lives by the customer service philosophy "if anything that goes wrong in this company it's my fault".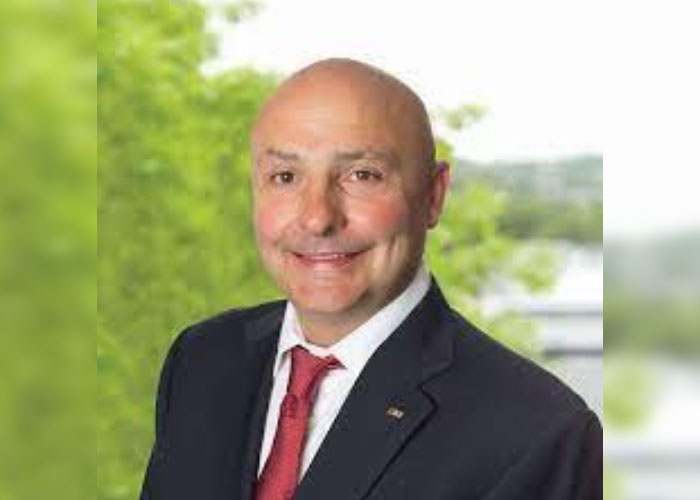 December 4, 2020
Brett Stephenson
President of Ace Home Centers – Colorado and Wyoming. Current Chairman of the Board for Ace Hardware Corporation
Brett Stephenson began his career with Ace Hardware as a teenager in Loveland Colorado in 1988. Now he is the owner of seven stores, including the one where he started is Ace career. He is also the current Chairman of the Board for Ace Hardware Corporation. Brett lives by the motto "Get Uncomfortable".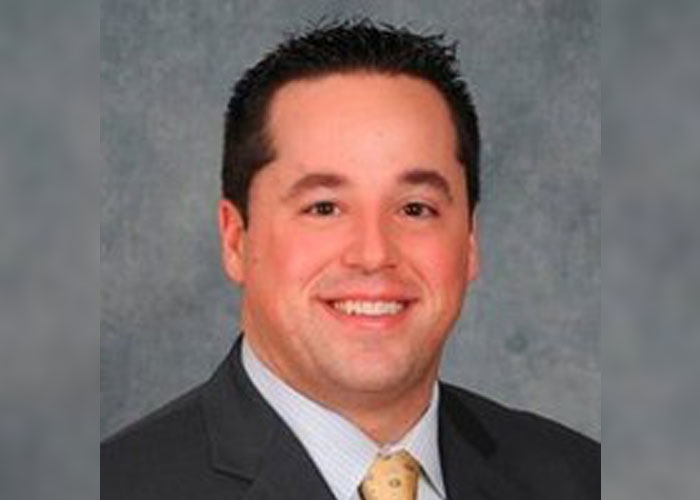 November 20, 2020
Chris Brown
VP of Guest Services - New York Mets
Chris began his current role with the NY Mets in 2013 with 18 years of Guest Services direction in Major League Baseball, Minor League Baseball & Minor League Hockey. He is responsible for guest service training for all gameday staff at Citi Field, overall staff performance, Ballpark Security, Guest Services, Medical and Parking Operations.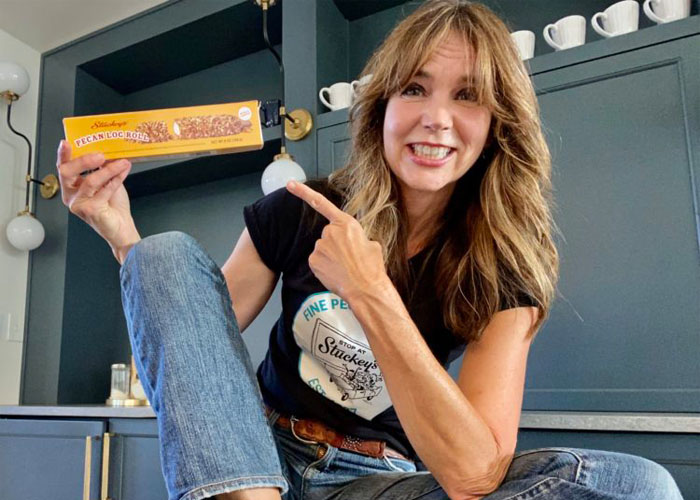 November 6, 2020
Stephanie Stuckey
CEO – Stuckey's Roadside Oasis
Stephanie is the third-generation CEO of Stuckey's Corporation. Under her leadership the company has undergone a rebranding, added new franchise stores, purchased a healthy pecan snack company, and increased online sales 550%. Prior to becoming the CEO, she was a politician, a trial lawyer and ran an environmental nonprofit law firm.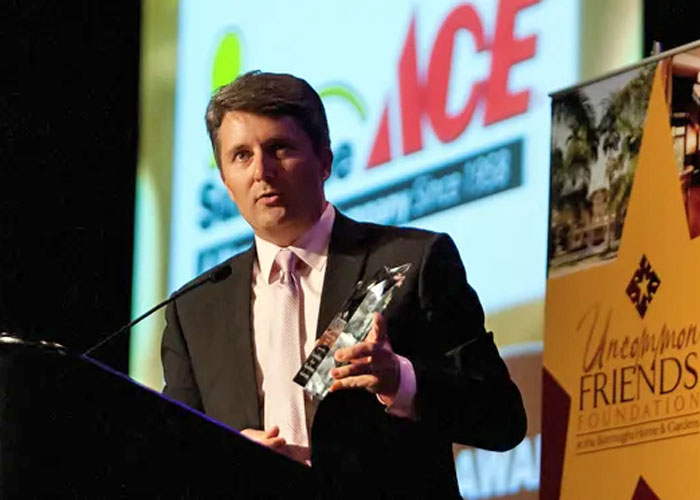 October 23, 2020
Michael Wynn
President – Sunshine Ace – Florida
President & 3rd Generation owner of the Sunshine Ace Hardware chain in Southwest Florida. He took over as president in 2005 and has focused on his store's culture: Happy associates, happy customers.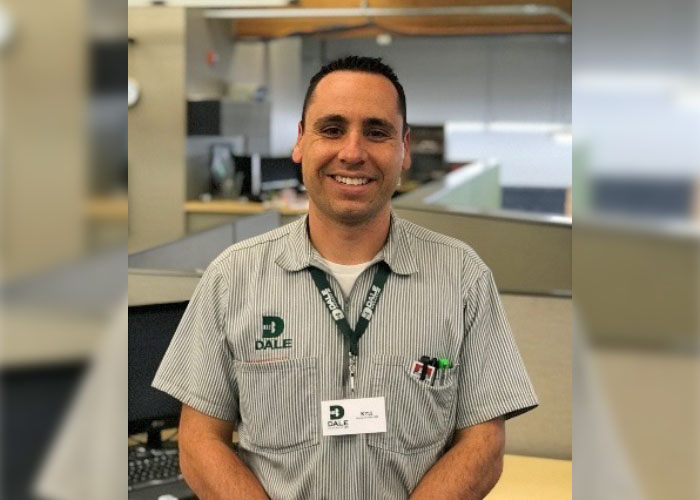 October 9, 2020
Kyle Smith
COO for Dale Ace Hardware in California
Kyle is the COO of a 100,000 square foot Ace Hardware store in Fremont CA; the largest Ace Hardware store in the Western United States. Many of his team members have been with the company for 20, 30, and even 40 years.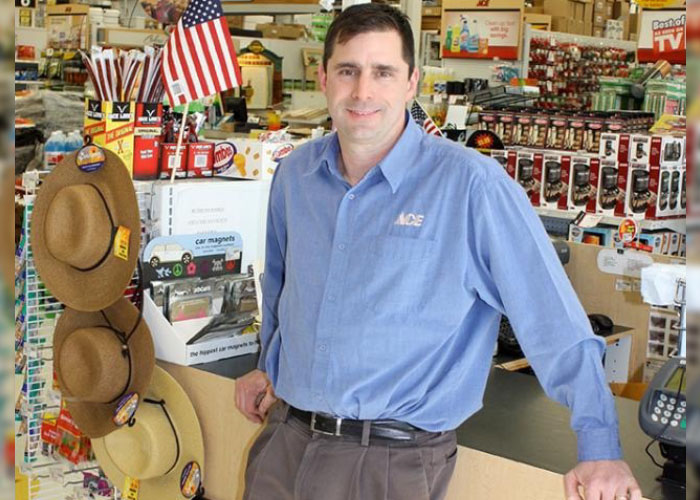 September 9, 2020
Mike Costello
CEO - Costello's Ace Home Centers
Mike is the CEO of the family-owned Costello's Ace Hardware where most all 10 siblings are employed. The chain of stores is based in NY, MD & VA Mike lives by his father's guiding principles of "People First" and uses the Founder's Mentality model. Mike grew up in the business which started in 1976.
What Is Lunching With Leaders?
Concept – Lunching With Leaders is designed to connect Successful Business Leaders with business associates who normally do not have the opportunity to hear from these high achieving individuals. These "Special Guest" Business Leaders will come from a variety of different businesses to offer their perspective on what it takes to drive success into an organization.
Purpose –
Inspire
Educate
Influence
Mobilize
Entertain
Make a difference with those who attend
Audience – The types of participants will be those who want to:
Learn More – About what it takes to be successful
Teach More – Take what you learn and apply this to yourself and others
Grow More – Become more Influential and involved in your organization
Earn More – Improve your potential to be more successful thus increase your earning power
Format – There are three active participants in each session
Special Guest – Each Lunching With Leaders session we will have a Special Guest with these qualities:

Successful
Interesting
Conversationalist
Willing and able to clearly communicate
Willing to teach others in a positive "upbeat" fashion

* Special Guest will be answering questions asked by the Moderator
* Special Guest questions will be communicated between the Moderator and Special Guest in advance. These are mutually agreed upon in advance.
Participants – Who will listen, watch, learn and ask additional questions as desired
Moderator – Interacts with the Special Guest with questions and comments
Time allocated for each session – One hour
How often sessions are held – Every other week at 12 noon (Thus the reason for "Lunching")
Who can attend – ANYONE who wants to: Learn, teach, grow, or earn MORE!
Who is the communication contact – Carly Burger –
Who is the Moderator – Art Freedman –
Communication Format – Zoom Technology
REGISTER NOW!